Talking about garlic always creates peculiar situations. This fragrant bulb is often at the center of impetuous conversations, which are divided between disgusted and delighted opinions. For this recipe, I am appealing to those who love the intense flavor of this delicious ingredient. Give it a try! I'm sure your taste buds will thank you.
Ingredients:
2 Garlic stalks
90 gr. Soy butter (1/2 cup)
20 grs. Nutritional yeast flakes (1/2 cup)
30 grs. Vegan cheese (like veg mozzarella) – (1/2 cup)
Allspice (or pepper)
Parsley
Salt
Extra virgin olive oil
Bread
Method:
Cut off the top of the garlic stalks, place on top of the foil and season with allspice (or pepper), salt, chopped parsley, and extra virgin olive oil (photo).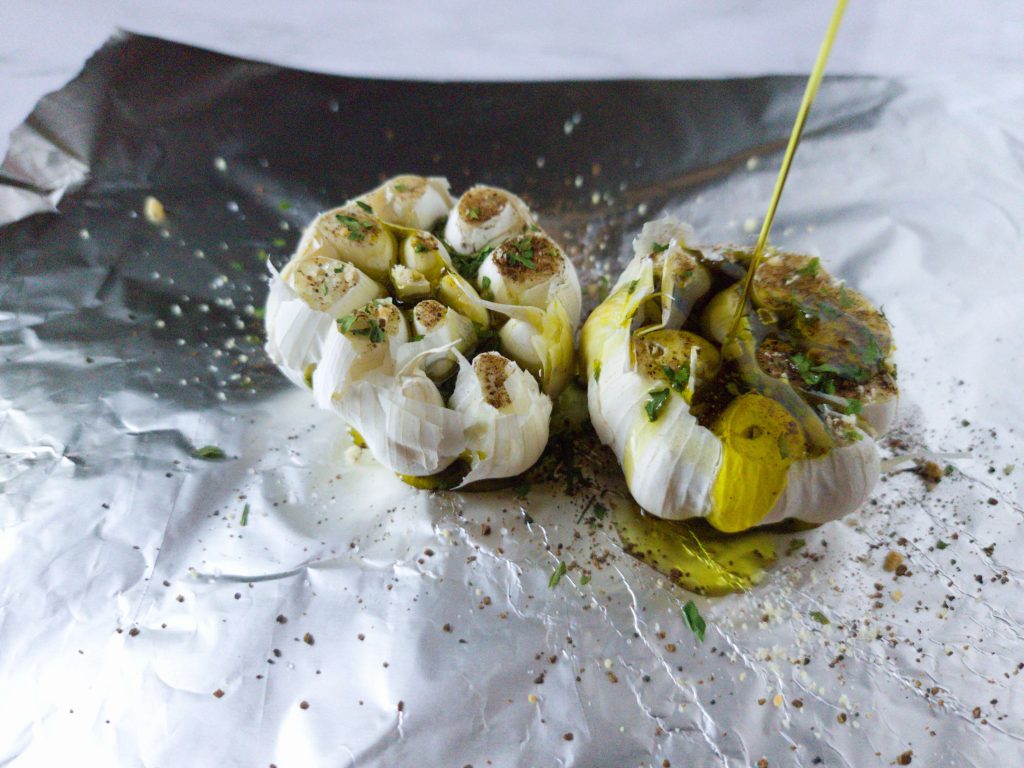 Close the foil and bake for about 1 hour at 160°C (320°F).
Put soy butter, veg cheese, nutritional yeast flakes in a bowl. Combine garlic pulp and mix well. Add salt if needed.
Spread the cream on slices of bread and bake at 200°C (392°F) for about 15 minutes. Serve hot.